! KEYWORDS FOR WWWWs: lady, ladies, single, men seeking women, marriage, mr right, true, sex, love, girl, man, men, penpal, shy, lonesome, knight, romance, marry, hunk, wife, attractive, photo, husband, wives, soulmate, woman, hot, sexy, women, bride, romance, depressed, partner, hot, guy, guys, romantic, buff, handsome, beautiful, sincere, alone, personal, classified, relation, lonely hearts club, pretty, dating, service, free, personal, lovely, personals >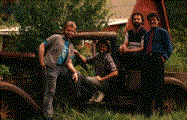 ---
The Following are
Who have requested that they be listed here.
Okay, girls...give 'em your best shot.
---
LONELY HEARTH
RETIRED IN OREGON
ALONE BUT VERY CHEERFUL
RETIRED BUT NOT TIRED
LOOKING FOR MS CLAUS
SEEKING UKRAINE OR RUSSIAN LADY
ROMANCE BY THE LAKE
TALL - DARK - STILL HANDSOME, JUST GETTING STARTED
SEEKING MARRIAGE
LOVE TO YOU FROM ISRAEL
WANTED: FRIEND, SOULAMTE AND LOVER
LONELY IN NW NEW JERSEY
MORE HUMAN THAN A BLOKE
ROMANTIC TEXAN
ROBERT REDFORD?
SEEKING THAT SPECIAL SOMEONE
OLDER MEN NEED LOVE TOO
FAMILY MAN
FRIENDS THEN LOVERS
FUN AND INTIMACY
LIGHTWEIGHT TRUE LOVE
FLORIDIAN WHITE NIGHT
MONOGAMY A MUST
SEEKING SUBMISSIVE WOMAN
SPIRITUAL AND EARTHY
HONESTY AND DEPENDABILITY
FUN and FUNNY LOOK'IN
ALOHA!
COUNTRY GUY
TEXAS GENTLEMAN
STARTING ANEW
SEEKING MATRIMONY
SEEK RUSSIAN WOMAN FOR MARRIAGE
WISH TO SHARE REAL SINCERE LOVE
SOMEONE FOR EVER
TRAVELER LOOKING FOR MATE
BOAZ SEARCHING FOR RUTH
LET'S TALK
ELECTRONIC CORRESPONDENCE
ENGLISH BUSINESSMAN
GOLF PARTNER
LONELY